Paddle Blinds in Isolation, Hydrotest & Custom Thicknesses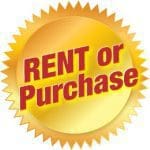 Also referred to as a paddle blind flange, paddle blank, line blank, isolation or test blind, flange skillet, and more.
Our inventory of isolation and hydrotest thickness paddle blinds are ready to ship 24/7-365 days of the year. Consequently, because our team of professional engineers and factory staff are on-call every day of the year, we can and will ship existing inventory or manufacture new parts in order to meet your needs quicker than our competitors.
Need custom paddle blinds? We manufacture our blinds on-site with CNC plasma and waterjet machines. We will engineer and machine the products you need in no time!
PRODUCT FEATURES & AVAILABILIY:
MTR's
Line Sizes 1/2" to 96"
Isolation, Hydrotest or Custom Thicknesses
Mill Finish (Not Machined) or RMS Finish
Any Alloy, Pressure Rating & Coating
Female or Male Ring Type Joint
24" and Smaller made to ASME 16.48
> 24" - ASME B16.47 Series A/B
Easy Identifiable Colors, Markings & Handles
Same Day Shipping / Delivery (local/hotshot)
Frequently Asked Questions