Ring Type Joint Orifice Plates (RTJ Orifice Plates)
RTJ Plates Available in Series 560 or Series 590 Plate Holders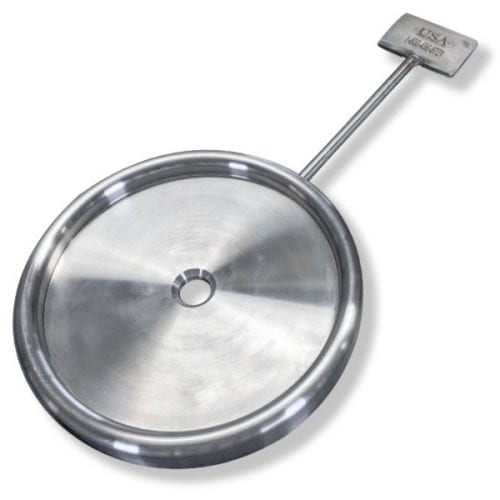 PRODUCT DESCRIPTION
RTJ Type Orifice Plates incorporate an integral gasket (oval or octagonal ring) that mounts between ring type joint flanges. There are no moving parts and they are suitable for high-temperature and high-pressure applications. We recommend that RTJ Type Orifice Plates be used for clean liquids, gases and low-velocity steam flows.
Most typically we bore our plates to the customer's supplied sizing calculations, but with our professional mechanical engineering team we also offer bore sizing calculation services for an additional fee.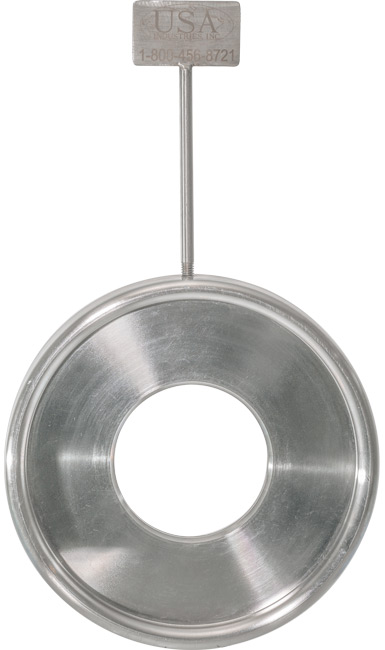 Series 560 Plates
Series 560 plates are an integral design with the RTJ and plate being machined as one piece. The Series 560 style is available in all ring sizes and is stocked in both 304 and 316 stainless steels. We are also happy to manufacture your Series 560 plates in any material you require.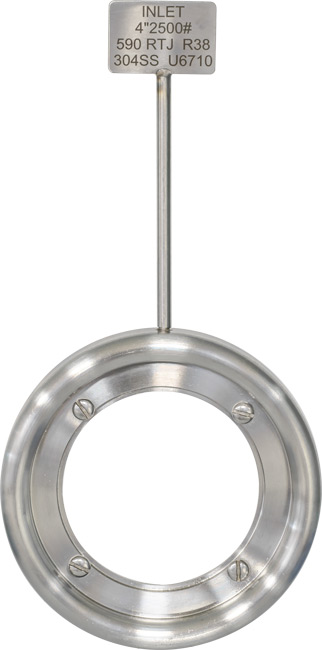 Series 590 Plate Holders
The Series 590 plates are manufactured with hold-down screws and use Universal Plates for the Orifice bore. The 590 Series should be used where frequent replacement or sizing changes are expected. We will manufacture the Series 590 plates with an metal material you request.
Orifice Plate Bore Calculation Form
Frequently Asked Questions
Find USA Industries Listing on: