VLD-2500 Vacuum Leak Detector
Reliably pinpoint tube leaks in seconds!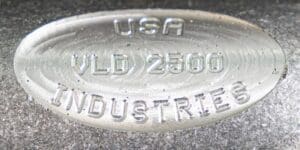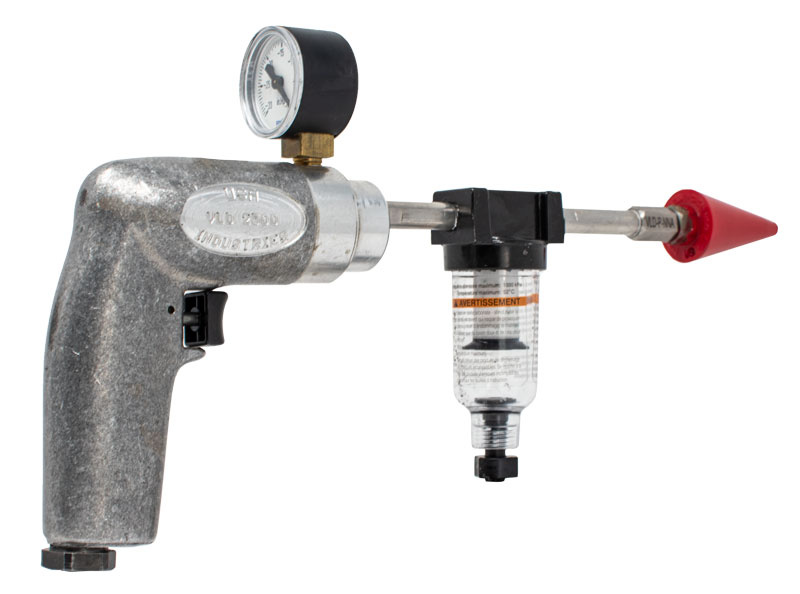 Product Features
• Simple to use vacuum leak detector
• Identifies leaks in 1/4" to 3" OD tubes in seconds
• Uses standard plant air from 70 psi to 100 psi
• Very pliable nozzles for easily tube sealing
---
Product Description
Quick, reliable, durable & proven design. When trying to locate leaking tubes the Vacuum Leak Detector VLD-2500 is the industry standard. Manufactured with the end user in mind, it is virtually foolproof and indestructible. Seal off one end of the suspect tube(s) with either a rubber tube plug (see our tube plug section for sizes) or the t-handle with an attached nozzle; then insert the vacuum leak detector into tube to be tested and depress the trigger, a loss of vacuum indicates a leaking tube. The VLD-2500 has a filter system to prevent debris inside the tube from clogging the tool.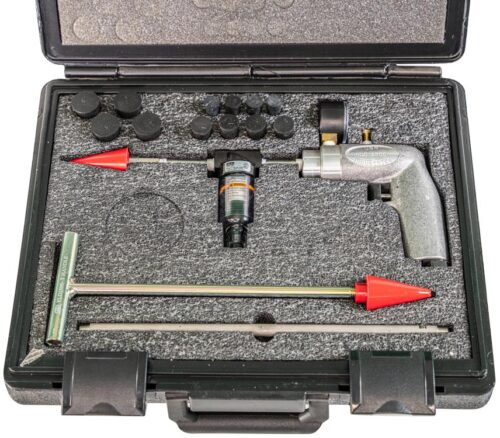 Spare nozzles work with Gun and T Handle
Complete VLD-2500 kit is provided with the following:
• VLD-2500 Vacuum Leak Detector w/Carrying Case
• 12" Extension Tube & T-Handle
• Nozzle - for 3/16" - 11/8" ID Tubes (other sizes Available)
• Rubber Tube Plugs (Qty 4) - to fit 5/8" 13-24 ga Tubes
• Rubber Tube Plugs (Qty 4) - to fit 3/4" 14-24 ga Tubes
• Rubber Tube Plugs (Qty 4) - to fit 1" 11-24 ga Tubes